Does NBC Olympics hate Gabby Douglas? Gabby's the wonderfully-athletic 16-year-old representative of the US Women's Gymnastics Team who earned the best time of all women Tuesday night, and wowed the WISE (Women In Sports And Events) San Francisco crowd in the process, not to mention the rest of the nation and The World.
Now, just general folks, observers and bloggers, are noticing that Gabby Douglas is not getting put on NBC Olympics much at all when she's not competing. Instead, the top women in terms of Internet search – Shawn Johnson and Nastia Liukin – are all not competing in the 2012 Olympics, and Jordyn Wieber flamed out on the Sunday trials before coming back to perform well, but Gabby was better.
NBC needs to stop focusing on how Weiber didn't make the All Around but went on to win a gold. They need to give Gabby Douglas her credit.

— alex T (@alexxgco) August 2, 2012
So how the hell can that happen? Simple. NBC puts the spotlight on them, and that drives Internet search – the TV to Internet search relationship is a known fact. NBC has the exclusive rights to the Olympics. So they control the TV content for much of America that doesn't have access to its own live stream from the BBC.
In fact, as I write this, the NBC Olympics website features Jordyn in the upper left hand corner as someone to get to know – not Gabby. That' right, Jordyn – who had a massive failure before coming back to help the USA effort. NBC has spent a lot of time on her story.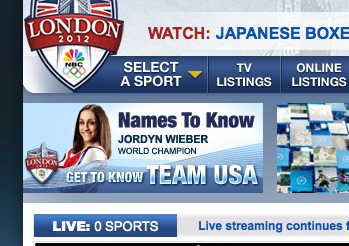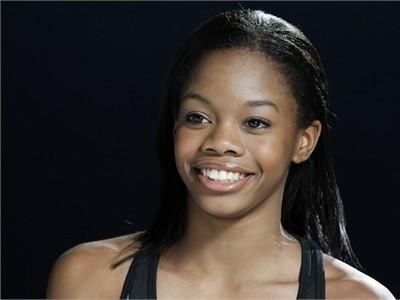 And the slight goes beyond NBC. On Twitter, many are pointing a finger at The Washington Post for being racist toward Gabby.
Dear ombudsman@washpost.com why did @washingtonpost omit Gabby Douglas from Olympic Gold pic? shesomajor.com/the-washington…

— sfpelosi (@sfpelosi) August 1, 2012
And they're also pointing fingers at others who are fixed on Gabby's hair and not her performance.
Wild!
NBC's at fault for this, but can still solve the problem. More Gabby content, more of the time.