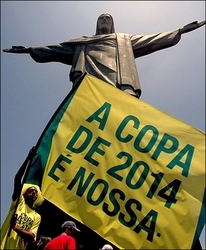 September 2 has 22 games: teams like Canada, Japan, Panama and Haiti will be playing. So what I'm saying is it a BIG day for soccer. So there will be plenty of games to watch. But with that many games witch one should you watch? Well if you read a bit more I'll tell you. Now I don't know when most of the times are and I try to watch all games but that just can't happen.
Ok so the five games to really try to catch would be: Japan vs. Korea DPR, Iraq vs. Jordan, Qatar vs. Bahrain, Canada vs. St. Lucia and last but not least El Salvador vs. Dominican Republic.
But why, why Dennis why show we watch these games. For the next 5 days I will high light these games and tell you why these games matter, starting with today.
Japan vs. Korea DPR! The winner of this group will win group C in Asia. The group also has Uzbekistan and Syria. Korea as to see this as a must win see how the other two teams are ranked higher. Japan is ranked 16 and Korea DPR ranked 115. With that much of a difference between the two you would think Japan will win hands down but hold up right there. In the last 15 games between them; Korea has 5 wins and 11 goals. Four games where ties and Japan won 6 with 16 goals. But we will have to wait 24 days to see.
As always thanks FIFA and video of Take Me There. I would really like to go!